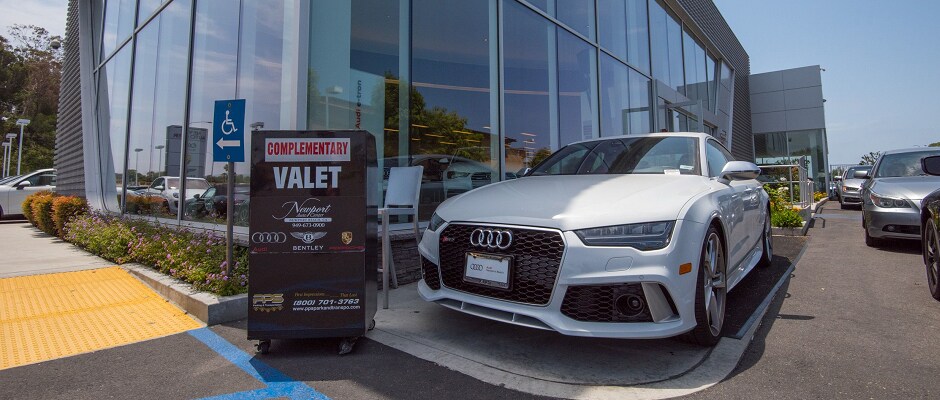 Irvine 

Audi 

Dealer

Driving an Audi fits in with the Orange County lifestyle. Our doors are open to Irvine residents who are looking to buy, sell, or care for their Audi vehicle. When quality craftsmanship, maximum performance, and innovation are your top priority, Audi is often the answer. Step inside our world-class facility to meet our workforce, who share the enthusiasm you have for Audi with you. Let them walk you through our latest Audi arrivals and gently guide you to the car that will meet the demands of your lifestyle. For a day spent making the rounds, doing errands, add Irvine Spectrum Center to your list. Why not make shopping a little more entertaining when you do it in style under the

Giant Wheel

? Have a taste for an exotic treat? Have you been to

Diamond Jamboree

yet? If ever there was a place to spice up your diet, this is it. What international flavors can you sample here? Tokyo Table, Spice Grill, Curry House CoCo Ichibanya, or break claws at the Kickin' Crab. Sweet tooth? Drop in at

Coffeebar Byul

, not just for the unique Asian deserts, cold brewed coffee, or real melted drinking chocolate over slow-melting ice, but for the ambiance of this space, decorated with vintage reclaimed barn wood and stainless steel.
Audi Cars & SUVs for Sale
Drivers faithful to Audi should be pleased with the variety of luxury sedans, crossovers, and SUVs available in the Audi fleet. To find out what current inventory we have, you can browse vehicles by model at our website. Filter by Audi model, year, body style, and more. Review all cars side-by-side to compare features. Since it is well-established that Audi builds their vehicles with robust safety and technology features, you'll be able to drill down to see all features included with all available trim levels. When you have your list of prospective Audi selections narrowed down, this is a good time to take a ride to see us. On your way here or back, take a few minutes to toss some ideas around in preparation. Thankfully in Irvine we have so many stunning natural environments to do this in. At the
UCI Arboretum
, you can get lost in thought over the 12.5 acres of botanical gardens with flora unique to Southern California, as well as Southern Africa. 
Irvine Audi Service & Parts Center
The fun part of being a proud Audi owner is driving an Audi! There's beaucoup opportunity to do this, all throughout the OC and Irvine. The drive to Boomer Canyon never disappoints. There is nothing like taking your Audi out on the open road and tearing it up. Get out and stretch, walk the trails. Another spot you can do this in or even throw a Frisbee around at, is Mason Regional Park. Hit those trails too. Then when you're done, head to our Service Center for your current Audi Car Care needs. You can do this at any time. Call us. Our certified Audi technicians will work to make sure you are seen at a time that is convenient for you. Only Audi parts or Audi-approved parts are used,  it goes without saying.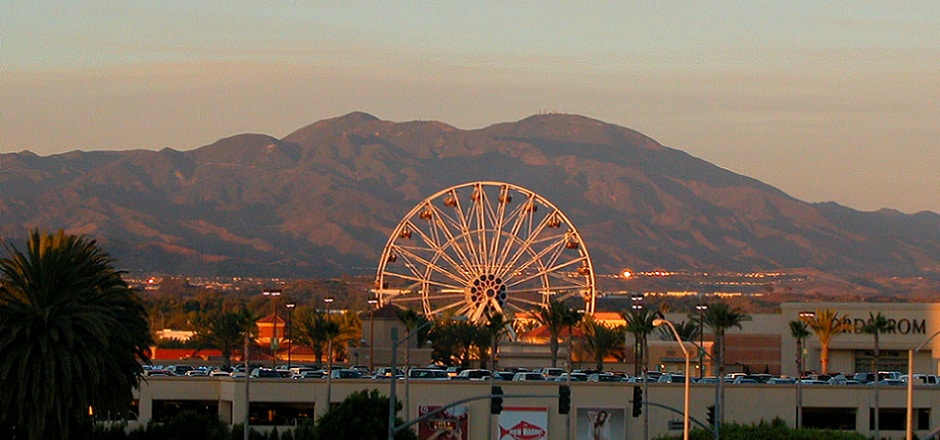 Visit Audi Newport Beach
445 E. Pacific Coast Highway
,
Newport Beach
,
CA 

92660
It's a delight and a privilege to serve the fine folks of Irvine. Being a part of Audi Newport Beach is how we give thanks to the local community of Audi drivers. Stop in and you'll receive a friendly greeting from the team, eager to assist you and get you in and out and on your way so you can continue enjoying the things that matter the most to you -- family, friends, and of course, your Audi. You can take one of each of these cherished assets and bring them to Irvine Regional Park for a picnic lunch, a bike ride, a hike, or some paddleboarding.